Caring for a senior family member with Alzheimer's disease or another form of dementia is challenging, especially when his or her memory worsens.
Fortunately, there are assisted living facilities that provide living situations that make residents with dementia comfortable and have programs directed at reducing or slowing the onset and effects of memory loss. You can even find #1 assisted living & care facility in Rhode Island.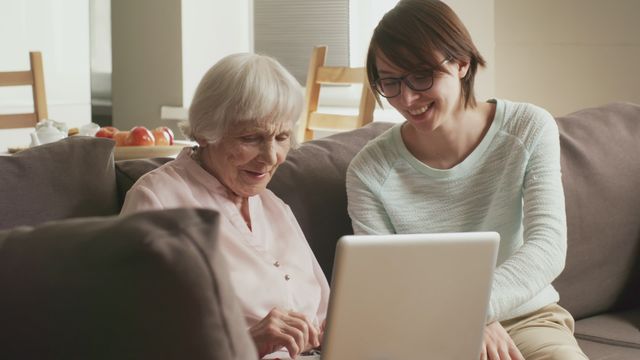 Put Together & Use a Sensory Box
Memories and senses are inextricably linked. Freshly mowed grass smells like spring, the feel of sand reminds beachgoers of the summer, and even the smallest of objects can remind memory care residents of loved ones and the good times they experienced.
By storing a small vial of sand, the perfume or cologne of a spouse, pictures of loved ones, favorite CDs, or any other small, meaningful objects in an easily-accessible box, you can help initiate pleasant reminiscences, stories, and conversations.
Watch an Old or Favorite Film
Watching films, especially seasonal classics and those watched repeatedly over the years with family and friends can bring back feelings of warmth and happiness.
They can also give residents with dementia opportunities to access those indescribable moments that only nostalgia can provide. This activity is also familiar that can put your loved one at ease and make for a relaxing night-in.
Create and Flip Through a Photo Album
Moving pictures are great, but stationary ones can be even more powerful. Collect meaningful photographs, magazine cut-outs of familiar places, and any other images that may be significant to your loved one.
Then, put together a scrapbook or photo album that you can access at every visit. You can design activities around these images, ask your loved one about the pictures, and continue to add to the collection.