A wine cellar is simply a storage area for wine bottles and barrels. It protects wines, including champagne from temperature and humidity swings, too much light, and other external influences.  
You'll find plenty of modern wine cellar options and traditional wine cabinet in Toronto in the market today. You'd hear it referred to as a wine rack, a wine cooler, a wine cabinet, a wine room, a wine refrigerator, or wine storage itself.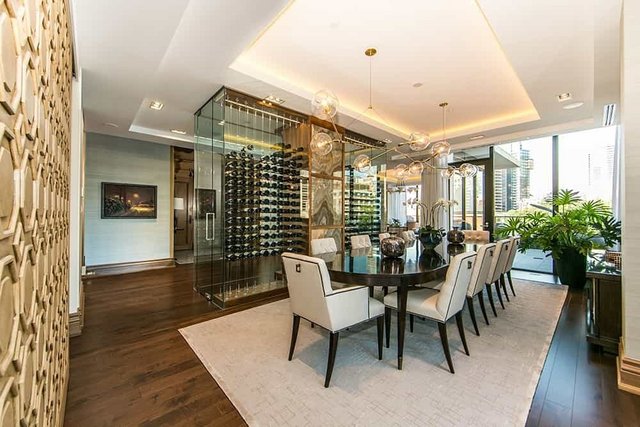 Broadly, cellars can be divided into two categories
1. Active-cooled wine cellars 
They are those where an automated climate-control system maintains the temperature, humidity and other factors.
2.Passively-cooled wine cellars
They have no automated climate control. They are built underground to protect against temperature swings.
So, what are the optimal conditions for wine storage?
When stored under climate-controlled conditions, your wine can improve in flavour, aroma, and complexity as it matures in the bottle.
These are the critical storage factors that could make or break your wine collection's quality and market value.
Vibration has been found to spoil the flavour and aroma of wine by passing that energy into the chemical ageing process.
When your bottles vibrate, the sediments aren't allowed to separate from the liquid. This lowers tartaric acid and succinic acid levels – the chemicals responsible for the delightful tasting flavours of fruit, berries, and others!
A temperature between 7-18 degrees celsius (45-65 degrees Fahrenheit) is ideal for the storage and long term ageing of wine. 10-14 degrees celsius (50-58 degrees Fahrenheit) is the sweet spot where wines age at their normal pace.
Any variations within this range shouldn't be sudden. Else, the wine will breathe through the cork, making it age faster.
These are the critical wine storage factors you need to consider when you want your wine to taste fresh.